This section addresses how I work with clients. If you're interested in knowing more about agilism, click here.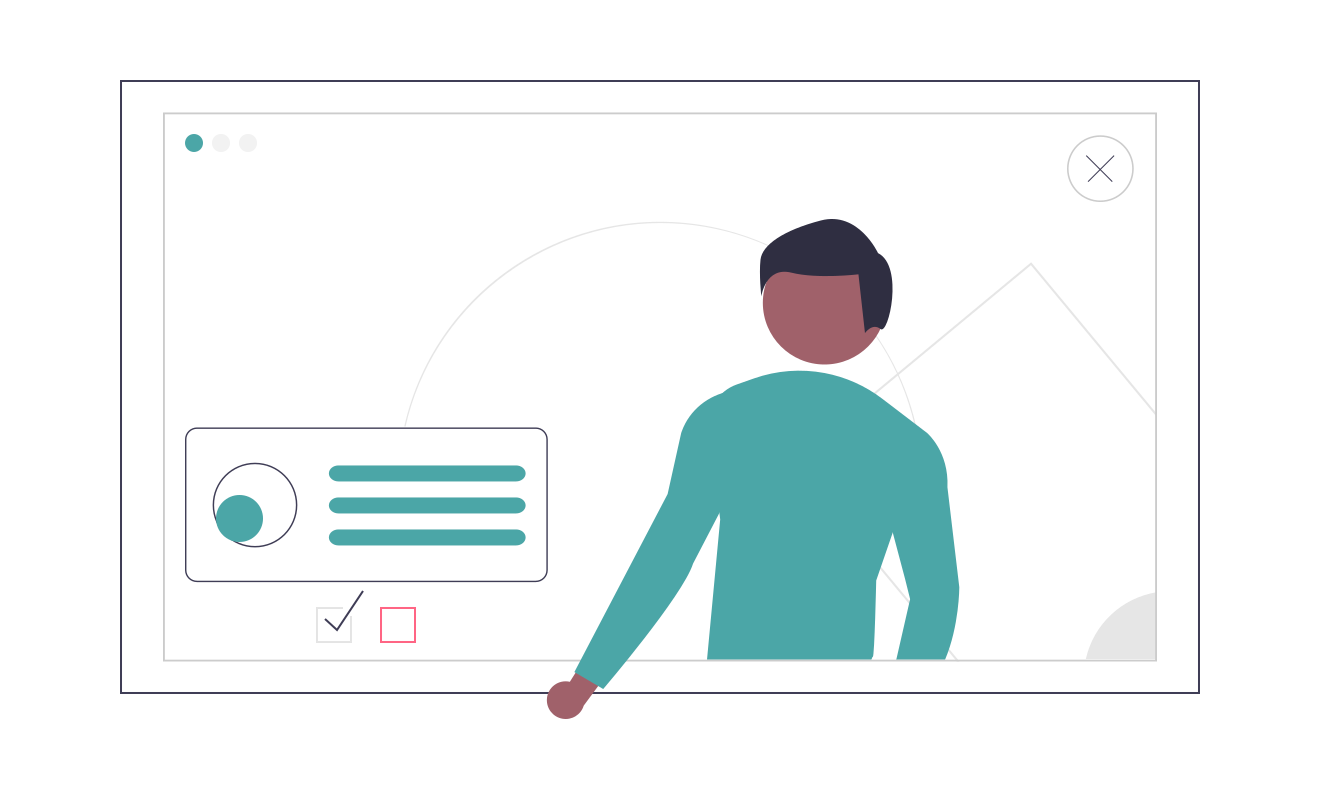 GENERAL FAQ
How do you work with clients?
I'm a former C-level travel exec and I've run multiple businesses.

Today, I run an advisory firm for small and mid-sized businesses, where I act as an external advisor in a non-exec capacity. I do not provide consulting services.

In addition, I coach and mentor individuals through any form of change, transition, reinvention, or pivot. Here are some common themes I'm very familiar with:
thinking about starting a company
changing career
can't get a job because of my age
recently sold a company and not sure what's next
recovering from a setback or business failure/failed startup
dealing with life as an expat
been fired/made redundant
What's the difference between the coaching & advisory service?
Coaching is more suited for individuals who are working on an aspect of their personal or professional life in relation to a transition, reinvention, change in direction, or building a portfolio career.

My advisory services are better suited for business leaders of small businesses or early-stage, growth-focused businesses. Typically, businesses have grown organically or are at early investment stage (seed to Series A/B).
What can I expect by working with you?
I care about you being intentional, not just about your next step in life, but about developing this new mindset.
You need to be really serious about going somewhere you've never been before.
I don't care if you're the company CEO, how many degrees you might have, or who you know. I want you to leave that at the door.
I NEED YOUR COMMITMENT ON THE FOLLOWING:
Be completely open. You'll be stretched.
Be prepared to be held to account.
Be non-judgemental.
OTHER PROGRAMS MIGHT SERVE YOU BETTER IF YOU:
Are not willing to put in the work.
Are not prepared for me to be direct.
Are not willing to do the foundation work.
See this as a quick fix or want someone to lead you by the hand.
Are looking for someone to find a new path for you.
Do you work with large organizations/corporates?
My expertise and experience is mostly valued by individuals going through some kind of change or transition, or they're entrepreneurs building a portfolio.

However, occasionally I receive requests for workshops / speaking engagements related to some aspect of agilism. If you think I can be of help, please take a look at Speaking & Interviews or get in contact.
Do you offer coaching and advisory 'packages'?
Yes, although coaching and advisory packages are different.

As a general rule of thumb for coaching, it takes at least 12 sessions (3 months) to see results. I offer these at a reduced package rate. Since I only take on a limited number of coaching assignments per year, the minimum commitment is a fixed-price, 90-day retainer.

My advisory engagements also work on a 90-day retainer basis, but the price varies depending on how many meetings per month are required.
Likewise, I only take on a limited number of engagements per year due to my other work, so I will request a discovery call to ensure we're a good fit for each other.
For both coaching and advisory, a lot of my engagements extend well beyond months, with a number of engagements ongoing for over 2 years.
How do I know if this is right for me?
For coaching, the first step is to book an initial call by visiting my phone coaching page. If you're satisfied with the outcome of that call, we can then have set up a discovery call to discuss your options as part of a programme, examine how I can help, and assess whether or not we would be a good fit to work together.
For advisory services, we will first arrange a discovery call. Since I only take on a limited number of engagements per year, we would need to assess whether we are right for each other. Simply complete this form and I'll be in touch to arrange a convenient date and time.
How long do your sessions last?
Both coaching and advisory sessions last 60 minutes.
How frequent are your package sessions?
For coaching, we should speak once a week for you to gain maximum value and results.

For advisory, it depends on your business circumstances and what you wish to achieve. As a benchmark, I usually suggest anywhere between once a week to twice a month.

For advisory packages, and you're free to contact me at any time. I guarantee a 24-hour response, but often I'll respond right away. If something is urgent or pressing, then we can arrange to set up a call if you. think it's warranted. Either way, I'll be flexible as much as I can.
Do you have a minimum engagement period?
Yes. As I outlined previously, I take on a limited number of clients per year to accommodate my other projects.

For a 'once-off" coaching call, you're free to book at any time. Simply visit this page to request a call.

However, for longer engagements, priority will be given to 90-day commitments (pending availability. Try out an initial call first, and we can then decide if a package is right for us.
Where do sessions take place?
Most of my coaching and advisory sessions usually take place over Zoom or Skype. We can also phone, but that depends on what country I'm in at the time and long-distance rates will apply.
When are you available?
I spend my time alternating between Ireland, Britain, Spain, & Vancouver, Canada, with the UK being my primary location.
Usually, I make myself available in the afternoons GMT Monday through Friday for advisory and once-off coaching calls. For package coaching, I'm happy to arrange an occasional call outside of hours (pending location and availability).

Rest assured, I'll do my best to make myself available.
How do we schedule our sessions?
I'll send you a simple Calendly link that shows you my availability.
What if I am late or I miss a session?
S...t happens, and things come up. I know! I'll try to be understanding. However, please treat my schedule the same way you treat your own, so some ground rules please:
If you need to reschedule an appointment, please provide at least a 48-hour notice and a minimum of a 24-hour notice.
If you miss your scheduled appointment and you let me know within a 24-hour notice period, you will need to pay for the missed session.
If you turn up late for a free discovery call, I'll wait 5 minutes.

If you turn up late for a paid session, the session will still end at the usual scheduled time.

There are no refunds or reschedules for missed appointments. Remember, I'm holding the time which is unavailable time for other paid clients.
Can I press 'pause' on my sessions and take them up again later?
Yes. Since sessions are purchased in advance, you have the right to press pause whenever you want. In fact, it's reality and I'm the first to understand that life gets in the way.
Also, if you need to increase or decrease the number of sessions, we can also reschedule accordingly, depending on your needs.
What is your response time between sessions?
For both coaching and advisory clients, I always try to respond within a 24-hour window. For advisory clients, I'll respond almost immediately if I can. If it's urgent, just send me a text.
How else do you help between sessions?
For coaching clients, most of the value is delivered in the call itself. However, you can expect me to reach out with occasional additional value or to chase you on an action if I think it's appropriate.
For advisory clients, assistance between sessions is considered ongoing. This can range from making introductions, sending you an article or other useful links, reviewing a document, or checking in on an imminent decision. There are a lot of options and it's really down to how best I can help you.
---
COACHING FAQ
What is coaching exactly?
Here's how my coaching will help you:
Giving feedback
Challenging you
Monitoring progress & moving you forward
Setting targets and points of action
Holding you accountable for your decisions
Working on specific developmental areas
Supporting and encouraging you over the long term


What does coaching cost?
Rates are dependent on number of sessions.
How long does coaching take? (Series)
You're welcome to sign up to a one-off coaching call at any time. However, for a package, it usually takes at least 12 weeks before you can start to see significant results in your life. So the minimum commitment I expect from you is 12 weeks.
What types of clients have you worked with?
I've coached people all around the world, (from Berlin to Seattle to Auckland, and from Paris to Silicon Valley). I've worked with people from all walks of life - founders, CEOs, freelancers, creators, empty nesters, graduate, and academics.
What is your coaching style?
My coaching and mentoring is designed for mindset shifts, not just a once-off change of direction.

Once we start our engagement, I expect you to leave everything at the door - your labels and fancy titles, your cars and houses, your academic accomplishments, who you know. I don't care. My job is to push you through transformation and to hold you to account.

And if you're inclined to feel sorry for yourself, I won't feel sorry for you. Move on!

Seriously though, I do care - a lot. But just don't expect a wallflower. I want commitment.
For transition engagements, do you have a 'program'?
Not yet. Most of my transition work is tailored to the unique circumstances of each client, depending on the nature of the transition.

More broadly, you can expect us to thrash out the following 3 phases:

1. AUTHORING
This phase is about digging deep and finding out who you are at the deepest level, including mapping of your interests, values, and goals, The goal is for you to really find out your level of flexibility during periods of transition and your level of resilience during periods of uncertainty. It's also about establishing frameworks for clear planning and making decisions about possible future scenarios.
2. PROTOTYPING
This phase is about developing hypotheses about potential future directions in your career and life, and then conducting quick experiments to test out what works best for you. The goal is to answer your question of "what's next for me" by narrowing down to one "minimal viable next chapter." This might not even mean moving on to the next thing, but just changing the way you play the game. I also teach you how to apply this methodology for life anytime you arrive at a crossroads.
3. ALIGNING
This phase is about embarking on your next chapter and periodically checking in to monitor your progress. It's also about monitoring external factors that have the potential to blow you off course and making micro-decisions and micro-adjustments to stay on track.
---
ADVISORY FAQ
What is your advisory rate?
This depends on the length of the engagement and how often you require meetings. Typically, engagements include either one or two meetings per month, with each meeting lasting between 60 and 90 minutes, depending on requirements. You can also expect access to me via text, email, and phone throughout the engagement.

Payment is made via Stripe, Paypal or direct transfer. Occasionally, I accept part-payment in stock, as long as the company is already generating revenues. If you're not yet turning a buck, don't even consider offering.
As an advisor, is there anything off-limits for you?
Yes. I stick to advising and I take my fiduciary responsibilities as an advisor seriously. That means I don't engage in consulting work. That means I don't get involved in writing business plans, interviewing people, sitting in on meetings. My engagement will be agreed is an 'non-exec' capacity.

I have a large network and I am happy to make recommendations for any work that requires execution.
How do I start an advisory engagement?
We usually start with a discovery session to understand whether there is mutual fit. And chemistry is important too. If we both agree to move ahead after that session, then I will request a month's payment in advance.

Once I've received payment, we'll then arrange a deep-dive workshop so that I can understand your business, get to grips with your expectations and uncover specific challenges.
Who is your ideal client?
My ideal advisory clients are either small to mid-sized businesses that have grown organically, or early stage equity-funded businesses between seed and Series A/B. I typically work with the founder/owner.
How many clients do you work with?
Due to my other engagements, I keep my advisory business restricted to no more than 4-6 businesses at any one time, depending on the length of engagement.

For this reason, it's important we complete the discovery call beforehand to ensure we're the right fit for each other.
How do I set up a call to learn more?
To get the ball rolling, simply send me an email to trevor@trevorohara.com or use this form.
Do you have a proprietary methodology or framework?
No. Each engagement is vastly different, and I don't believe in the one-size-fits-all approach.
How long can I take to make a decision?
Take as long as you need. After our discovery session, I will send you a quotation outlining the budget against your expectation. The quotation is valid for 3 months.
What is the average length of your engagements?
The minimum engagement time is 3 months and I have a couple of clients who are still with me after 2 years. The average engagement length is around 12 months.
Can I terminate at any time?
Yes, you are free to terminate at any time. However, since my time is blocked and this time becomes unavailable to other clients, then I need one month's notice.
What happens if I don't use or I exceed the allocated time?
As I only take on a limited number of clients, my time to you becomes unavailable to other clients. If you don't use the time, you will still be invoiced.

If you exceed the allocated time, I generally do not watch the clock if a call or meeting runs over and I don't have to be somewhere else. On some occasions, clients require additional time beyond our agreement, and that is factored into our agreement as "additional time."
How accessible are you?
You have free access to me whenever you need it. That's the whole purpose of our partnership. So I actively encourage this. Usually I won't respond outside of office hours, unless it's urgent. However, some of my clients operate across multiple time zones, so I usually take that into account. Either way, you can be assured of my flexibility.
---
Get the 'Out of Line' Newsletter in Your Inbox
Join the growing tribe of readers embracing the nonlinear lifestyle
No spam. Ever.
---