Investment Advisory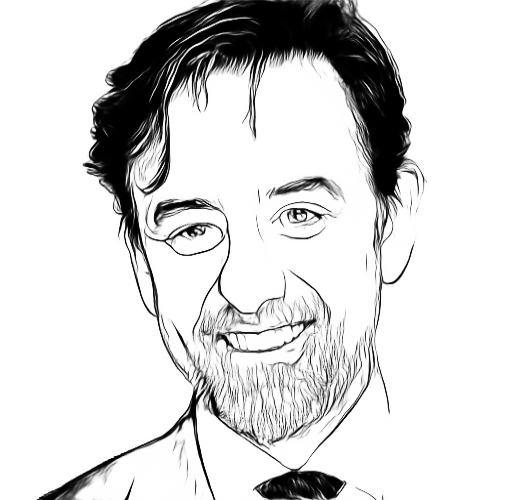 Let's cut to the chase here. Over the years, I've made the mistake of spending thousands of dollars outsourcing my business plans and pitches to third parties.
Here's my conclusion:
External consultants never quite do the same job as you. Remember - it's your business. Why should they care?
You're throwing away thousands of dollars needlessly
Most importantly, investors tend to shy away from outsourced pitches.
---
If you need investment support, here's how I can help:
Pitch Deck Assessment
One-on-One Call
Investment Readiness Coaching
Investment Documentation Services
My area of expertise lies in investment readiness - right team, right timing, right terms.
As both an exec and an entrepreneur, I've seen rapid change in the technology and travel industry, and I've raised millions in venture finance for airport innovations in retail, hospitality, and technology.
Investing is second nature to me and I'm familiar with the different investment nuances at each funding stage - seed, angel, crowdfunding, venture capital, and family offices.
---
1.Pitch Deck Assessment
Don't outsource the writing of your pitch deck. Investors almost always pick up on it!
I often get asked to write a business plan or pitch deck. But from an investor perspective, tidying up an existing business plan or pitch is quite OK. However, outsourcing the entire thing is a major red flag and it's just bad practice!
I've seen dozens of founders outsource their pitch deck, sometimes spending thousands of dollars in the process. But when it comes to pitching, they're not able to answer even the most basic questions by the time they get in front of an investor.
Writing your own pitch deck may be tedious, but you'll be more thankful for it when the time comes to present to investors.
I'm of the viewpoint that if you're seeking external investment, you shouldn't be spending valuable dollars on an outside consultant to write your deck for you. That's throwing away money.
There's a reason why you should write your own pitch deck: it forces you to really think about the business in way no external consultant will do for you. Remember, it's your business.**
How does our pitch deck assessment service work?
This service is designed to be way more cost effective for you and forces you to produce the pitch deck yourself.
Don't worry about it being perfect the first time. Submit your best shot, we'll review it and then send it back to you with a score and feedback.
Depending on what further work needs to be done, you can book add-on calls where I guide you through the process. You'll probably not need more than two additional calls if you decide to go this route.
Believe me. I've been there. As a former founder, I've spend crazy amounts of money on outsourcing a business plan. It's just not worth it.

That's why this process is designed to save you tons of time and money.  
"Amazing work, prompt response. Trevor and his team broke down the pitch deck and offered the feedback we needed. He doesn't beat around the bush, and will tell it as it is. My team really appreciates that."

Harry Rein, Founder - Shop My Shelf
Here's how it works:
Submit your pitch deck for review, for as little as $249.
I, together with 2 other experienced investors will review your pitch in the cold light of day, as if arriving in an investor's inbox for the first time.
We'll then provide a rigorous assessment of your pitch against 9 key criteria.
We'll give you a score based on each criteria as well as a total score, highlighting areas of improvement.
Depending on the service you request, we can then provide video feedback or zoom sessions on follow-up revisions.
Your future is decided in 3 minutes and 44 seconds! That's the average amount of time an investor takes to look at a pitch deck, according to a recent Harvard Business School Study.
If you're interested in knowing more about this service, please click the link below for further details, pricing, and turnaround times.
---
2. One-on-One Phone Support
If you're looking for advice or coaching around a specific issue associated with investment, this can usually be covered off in a one-hour call.

Calls can be arranged via Zoom or Skype, or, depending on where we both are in the world at the time of the call, by phone.
My rate for an hourly call is $220. If you wish to arrange a consultation, click either the Stripe or Paypal button below. I'll then be in contact to arrange a mutually convenient time.

(N.B. The 30-minute exploratory phone conversation is not available for investment advisory services).
---
3. Investment Round Coaching Package
Carrying out an investment round and trying to run a business at the same time can be gruelling. It's not unusual for a campaign to run between 2 and 6 months, and it's easy to take your eye off the ball.
If you're contemplating a funding round and wish to become 'investment ready', then a package on online coaching/advisory sessions might be more suitable.
Once you've booked the package, you simply book the call at your convenience. Each call lasts an hour.
For more information, get in touch to ask about my packages of online coaching sessions.
---
4. Document Editing
I run a side business alongside a few former colleagues in the economics, finance, and investment arena.
If you have investment or finance documentation that needs editing, take a look at scrifted.co. If you think we can help, send an email with your requirements to hello@scrifted.co or contact me here.
All documents are priced according to word count, requested turnaround time and number of authors. We guarantee strict confidentiality and operate under NDA and code of conduct with all our clients.
---
---